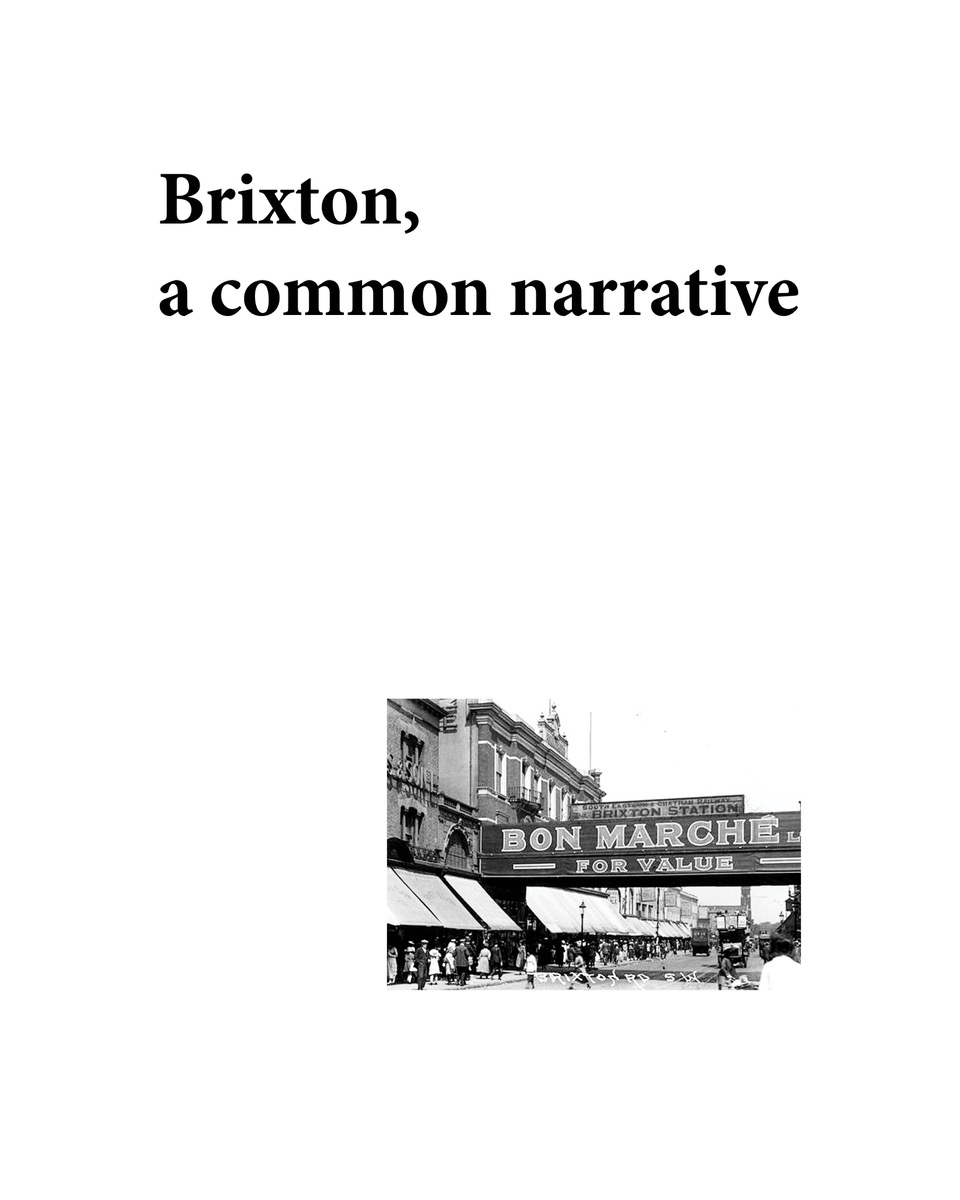 Brixton, A Common Narrative
.
Workshop - May 2020
.
Photofusion London
Brixton, A Common Narrative
is a multidisciplinary workshop touching upon sociology, history, photography and publication making. Participants from a variety of creative fields will work collaboratively on the context of Brixton towards one publication.
On the basis of their personal interests and past projects, they will be invited to bring their own vision and authorship to articulate together one narration.The workshop will aim at orchestrating several voices within a collaborative work that brings together photography, writing, graphic design and bookmaking.
This is a cross-disciplinary workshop open to all creatives, from architects to designers, writers to illustrators, designers to photographers.
The workshop is lead by Magali Avezou, curator of archipelago.