Exhibition
-

murmur is an exhibition curated for flowers gallery on the relation between abstract photography and sound.

The project brought together five contemporary artists who address questions of form, colour, movement and the surface dynamics of the photographic print; with two sound artists who created unique pieces in response to the space of the exhibition.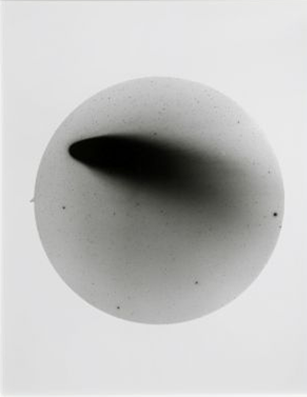 Alessandro Dandini de Sylva
Giulia Marchi
Ryan L. Moule
Tom Lovelace
Sophy Rickett
Félicia Atkinson
Leo Komazawa


Images: Chris Littlewood



Through the absorbing sensorial dialogue established between sound and sight, the exhibition explores the intuitive and metaphysical aspects of abstraction.


In Paesaggi, Alessandro Dandini De Sylva intervenes in the chemical process of developing his Polaroid images, either by interrupting or overlapping the photographic impression. The resulting images break down into sequences of colours and abstract shapes, evocative of watercolours. The ambiguous nature of the work questions the relationship between photography and reality, deconstructing and rebuilding the essence of the landscape through abstract means.

Lacan's three orders, the symbolic, the real, and the imaginary, are the starting points of Giulia Marchi's series Dit-mansion. The mundane scenes found in empty spaces are both mirrored and abstracted by the image, echoing the symbolic-real-imaginary triad. Marchi creates an intriguing visual lexicon through the texture and chromatic specificity of digital images.

Ryan L. Moule's enigmatic images are both familiar and uncanny. The chemically unfixed photographs bathed in a red 'safe light' are on the verge of disappearing. Moule is interested in the dissolution of the photographic image and the notion of latency, praising oblivion in an age of visual saturation. Through this romantic gesture, his work has a visceral feel that questions the validity of images and our emotional attachment to them.

Tom Lovelace's Forms in Green are 'ready-made' photograms, which exude a sense of evanescence and unsteadiness. The depicted forms have been created through the chance exposure of sunlight onto light-sensitive fabric in the window of a London library. Over time, the light has revealed the shapes of the paper notices fixed to the wall, indexically linked to the movements and actions of those who attached them.

With Objects in the Field, Sophy Rickett reinterprets scientific imagery to create new narratives. The series of photographic prints are made from the original negatives that Dr. Roderick Willstrop produced during the period of time that Cambridge Observatory's telescope was operational. By printing his original negatives by hand, and altering them, she disrupts the conventions of the techno-scientific and functional discourse that produced them in the first place, opening up metaphysical questions around the notion of the "unknown" today.

Félicia Atkinson and Leo Komazawa created a soundtrack for the space of the exhibition.