Video and site-specific installation
-

During Milan Photo Week, we curated an installation and video for MC2 Gallery.

In Fondale, Lalu Delbracio presents a series of exercises that are both formal and playful seeking to blur the boundaries between performativiy, material and image.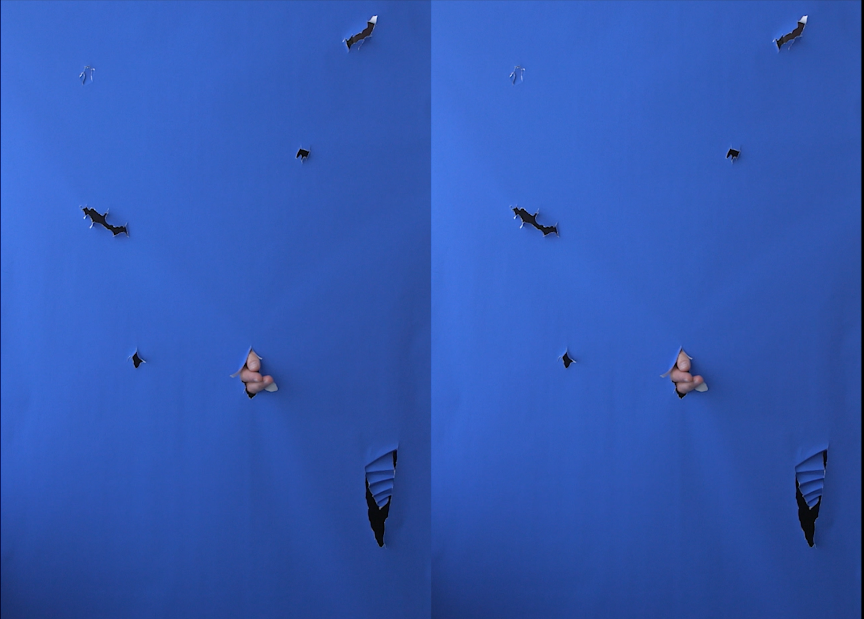 Image Credit: Lalu Delbracio

The show explores notions of fluidity and indetermination. It draws on ideas of performativity and the possibility to unlearn pre-constructed roles passed down onto us by others.
Through simple bodily actions the artist digs, pokes and erodes photographs and paper rejecting the surface as defined and consolidated.

With this Lalu suggests to peel through the layers and try to get back to a previous state of curiosity, exploration and flux similar to that of early childhood.